Ad Manager
Get better insight into your ad campaigns

With AdCaM as your campaign manager, you get customizable and simple to use advertising tracking tools that give you the power to maximize the return on your marketing investments. With tailor-made campaign names and corresponding codes in your marketing URLs, AdCaM is able to deliver detailed and precise market response tracking.
With AdCaM and Ad Manager, your business can:
Create unlimited tracking ad campaigns
Track banners, pay-per-click ads, e-mails, press releases, links and more
Monitor your marketing clickthroughs in real-time
Monitor for click-fraud
The AdCaM reporting provides a complete overview of all your active ad and marketing campaigns for your specified date range - simply assign a campaign name and corresponding code, and the AdCaM Wizard will generate a custom campaign URL for you to watch.
Campaign Manager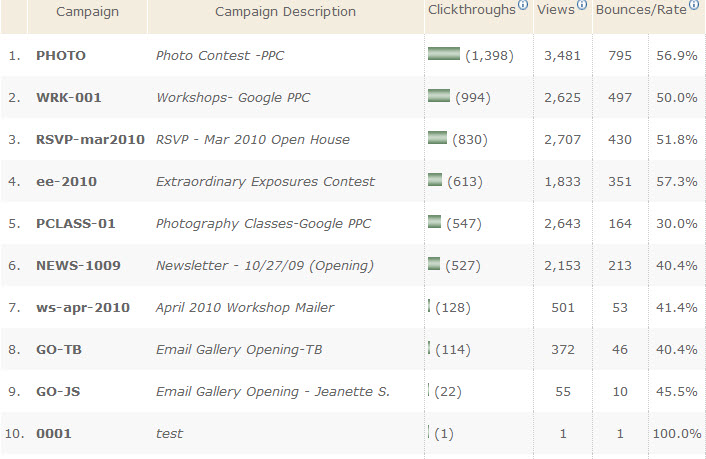 Plus, you'll be able to analyze ad campaign details including:
The number of clicks per day, per campaign
Cost Per Click (CPC)
The geographical location of your visitors
Referral links of ad campaign links
Reporting with selectable date ranges
Conversion reporting
Comparing all of your campaigns side-by-side
Critical Characteristics You Should Demand From Your Computer Consultant