Website Up-time
Know what's going on with your website, no matter where you are

If your website ever becomes unavailable, BizCare's Up-Time Monitor will send an instant email alert to your designated address. This reliable tool checks your website and the code snippet on your main page every ten minutes, every day. If it can't verify your site, you receive an alert.
Don't leave the success of your website up to chance - make sure it's always up and running with Up-Time Monitor from BizCare.
Getting Set Up
First, simply select the level of monitoring your business requires. There are three tolerance levels to choose from.
Level One: Notify me right away - immediate notification after 1 failed test is detected
Level Two: Notify me after 2 failures in a row - 20 minutes after 1st failed test is detected if a 2nd test fails
Level Three: Notify me after 3 failures in a row - 30 minutes after 1st failed test is detected if a 2nd and 3rd test fails
Page Failure notification setup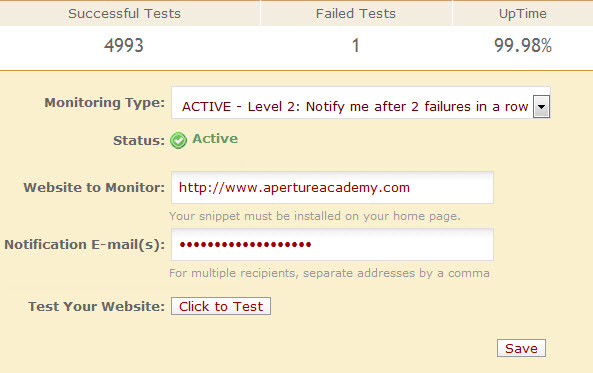 Page Alarm Monitor Log (checks every 10min)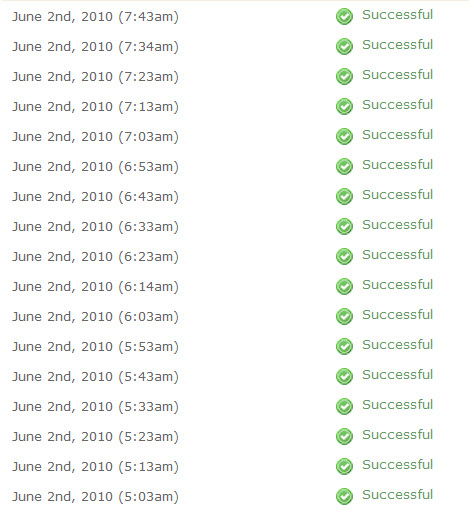 Next Steps
Simply enter the e-mail address(es) where you would like alerts to be delivered in the event your site fails.
IMPORTANT: Enter your phone number, area code first, with no spaces or dashes - you don't have to use the same email address previously listed
TIP: Select an email address that can text your cell phone or pager
To send alerts to your cell phone:
AT&T Wireless: Your_10_digit_number@txt.att.net
Sprint PCS: Your_10_digit_number@messaging.sprintpcs.com
T-Mobile: Your_10_digit_number@tmomail.net
Verizon: Your_10_digit_number@vtext.com
Then, create a new filter to forward messages that contain the words "PageAlarm Alert" in the subject line. For a Wireless Palm: If you subscribe to Palm.Net service, your address will be username@palm.net.
Critical Characteristics You Should Demand From Your Computer Consultant